Slate-ish can be used in an amazing variety of applications - from residential to commercial, and from standard architectural applications to wildly imaginative projects.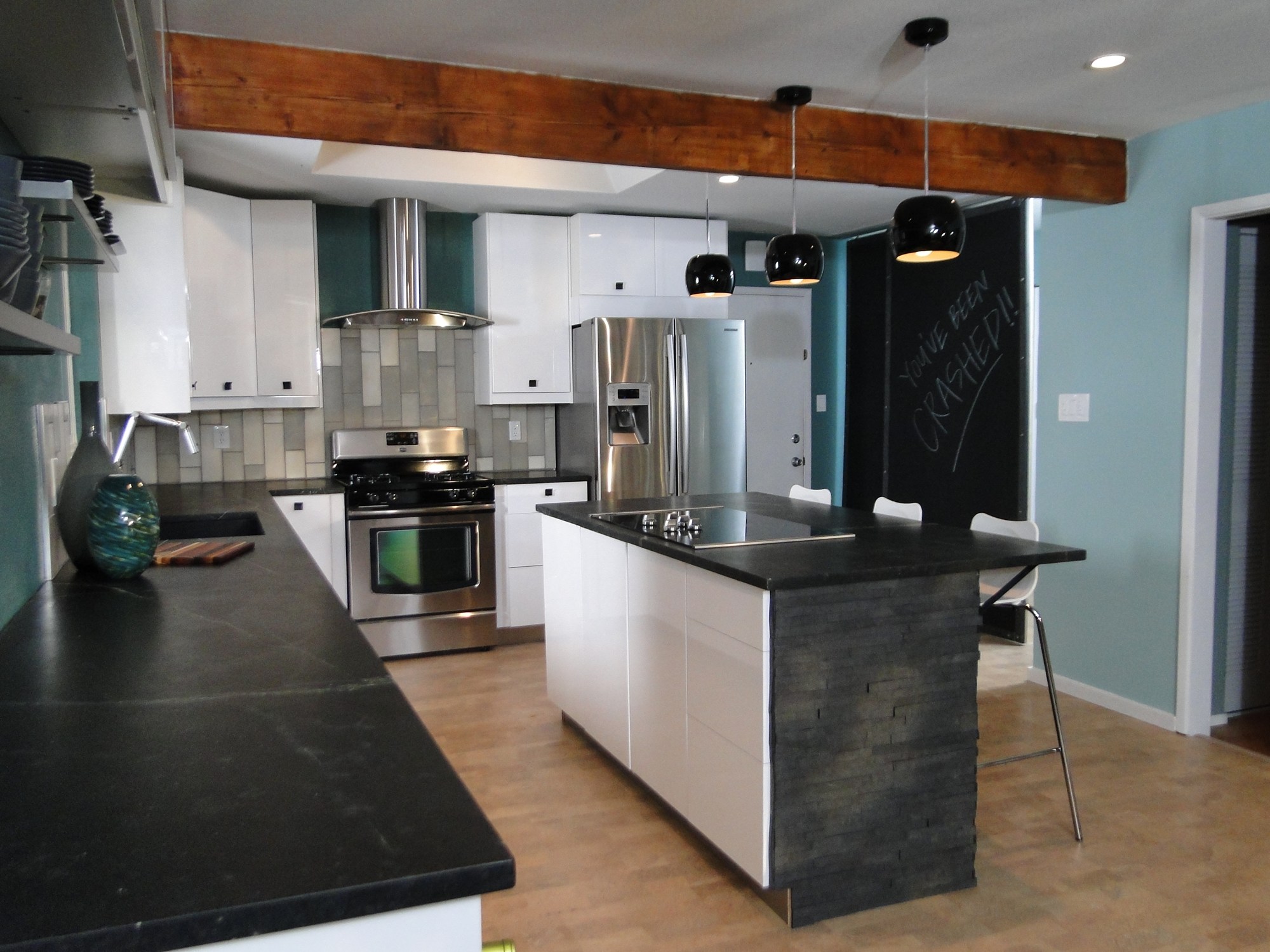 Kitchen islands, cabinet doors, and other furniture applications give instant luxe to your space.
This application would be very difficult in natural stone, which is very heavy. This tile was applied to a painted ceiling with Fast-Grab adhesive, and no need for additional framing or support.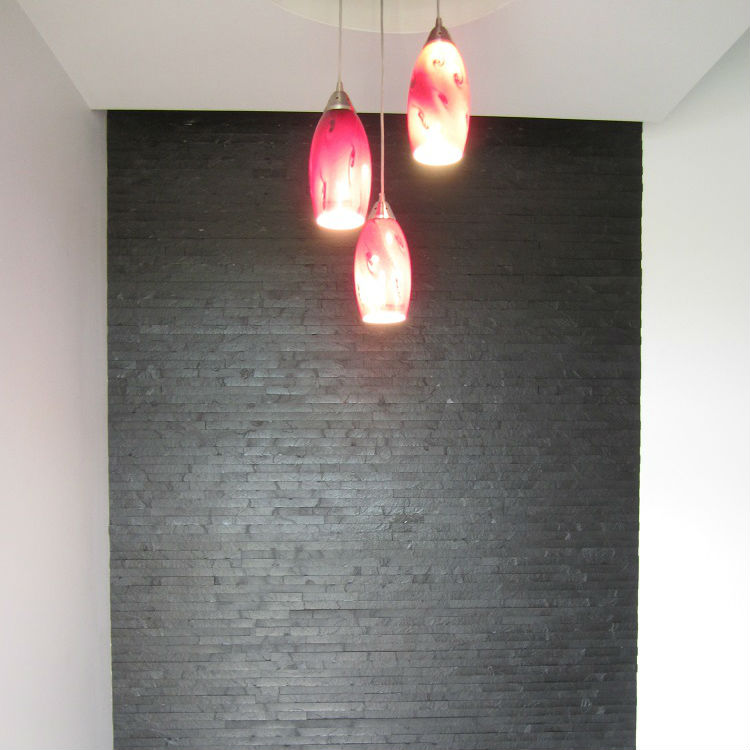 This commercial entry needed an extra pop - and Slate-ish was applied directly to the drywall with no extra reinforcement. It added a great texture to an otherwise plain space.
Whether your TV wall is a narrow wall or you want a thin strip on a much wider wall - this is an easy way to dress up any living space.
Very little prep for an amazing result - when Slate-ish is used with an insert fireplace.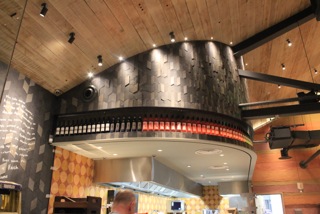 Soffits can easily be covered with Slate-ish with no need for additional support or framing.
Think outside the box!
Interior Doors, RV's (lightweight!), Reception Desk, Furniture, Handbags, Ikea Hacks. The list is endless!